About Sally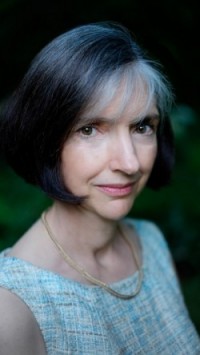 Former three-term Chapel Hill Town Council member Sally Greene brought a background in journalism, the humanities, and the law to her work as a policymaker. Serving in 2003-07, 2007-11, and 2013-17, she succeeded in such goals as the creation of an inclusionary housing ordinance as well as a strategic plan for affordable rentals; she was instrumental in the creation of Orange County's partnership to end homelessness. She also demonstrated leadership in negotiating a signature downtown revitalization project (140 West Franklin); investing in a critically at-risk urban neighborhood (Northside); increasing the county funding for the Chapel Hill Public Library and serving on the building committee for its expansion; and promoting neighborhood and historic preservation as key elements in the vitality of the entire community. She also championed the public and cultural arts, advocating for the Town's Cultural Arts Plan, adopted in 2016.
Throughout her service on the Council, Sally demonstrated skills of coalition-building and problem-solving, working across cultural and organizational lines to achieve goals that advance community interests. Her effectiveness relied upon a strong background in research, analysis, and writing. She holds a J.D. from the George Washington University and a Ph.D. in English from the University of North Carolina at Chapel Hill.
Sally works as an associate attorney at BalBrenner, P.C., where she practices in the Fourth Circuit Court of Appeals as a member of the D.C. Bar. Before joining the Council, she worked for a trial law firm in Raleigh, contributing to strategy and writing briefs in cases of personal injury, medical malpractice, product liability, civil rights, and land use. Her academic publications include an edited collection of critical essays on Virginia Woolf as well as a host of essays in literary, historical, and legal journals.
Sally's early career was spent at Electronic Data Systems, now HP, in Washington, D.C. As an associate general counsel, she negotiated and litigated disputes arising out of the company's contracts with government agencies.
She is married to Paul Jones, a clinical professor in the School of Information and Library Science at UNC-Chapel Hill. Their son Tucker Jones, a program assistant at the National Endowment for Democracy in Washington, D.C., credits the Model UN program at Carrboro High with inspiring him to set his sights on a career in foreign policy.